What We Do
Help you overcome your hurdles
Help you adjust to life changes
Help you get out of your own way so you can have what you want
How We Work
Living The Dream is a client centered service. We develop a partnership with our clients to work toward their goal. Our mission is to help each client achieve their potential and learn the skills to continue to grow even after services.
We assist our clients in developing their skills and learning how to repurpose them so that they can use the skills they possess in different situations. Additionally, we provide support and guidance to help our clients stay focused and attain their goals.
The confidence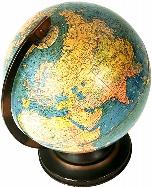 to conquer
the world
What is Off The Couch Therapy?
In short- we are moving away from the traditional view of therapy. We are getting Off The Couch and making therapy more mobile, more accessible, and more convenient. Instead of you travelling to see your therapist, the therapist comes to you. You can have your session in your living room, your office or wherever you choose.
Our conveniently located office welcomes you to our living room -with a couch for the traditional model. But if you change your mind when you get there the beach is just steps away, along with access to two beautifully manicured parks for walk and talk.
What is On The Go?
We travel to you. This service is designed for groups and events. It is a counseling service designed for group events and retreats. Have a licensed therapist come to your location and provide participants with a brief therapeutic assessments and intervention. The methodology for this service is brief solution focused treatment. The goal of this service is to help your participants identify and address issues that may be hindering their ability to maximize their benefits from the program; address issues that arise through their introspective reflections; or just a brief mental health check up.
How Coaching Works
Our approach to coaching is effective for individuals who need assistance for a single project as well as those who need to make long-term changes. When it is time to tackle a specific challenge in your personal or professional life, a life coach can help you assess where you want to go; what you want to achieve; and most importantly help you determine to the most efficient strategy to get you there. Your Coach would then provide the supportive coaching to help you implement the strategy.
Life Coaching is an excellent option when there is a need or desire to make an overall long-term change as well. Working with a coach, you are able to identify what does or does not work for you, in order to ascertain where there needs to be change. Building on your existing strengths, the strategy can be designed to integrate into your life to effect a lasting transformation. Your coach will be able to provide guidance and support while coaching you through this transformational experience.